Welcome to Ogden Kansas the "City with Pride" a small close-knit community nestled in between Manhattan and Fort Riley Kansas with a population of approximately 2,000 people. Ogden is a growing community and offers a great lifestyle for young and old, single and married, families with children and without.

Community Center Calendar
Seasonal Help
The City Of Ogden, Kansas is accepting applications for the temporary position of Seasonal Help at $9.32 an hour. Duties include mowing, trimming and general grounds keeping. A pre-employment drug screening will be conducted, along with a background check. Applications are available on the city's website at www.ogden-ks.gov or at City Hall, 222 Riley Avenue, Ogden, KS 66517. Positions open until filled.
Every Thursday at the OCC
Grades 6-12th
6:00-8:00pm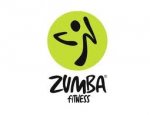 Heart On A Mission
Aerobics/ Weight Training Class
Kid Friendly
Monday- Wednesday-Friday
9:00-10:00am
FREE
*Bring a set of 10lb (or under) weights

Zumba
Monday-Wednesday-Friday
6:15-7:15pm
Each class $3 each

Zumba Kids-
Mondays and Fridays
5:30-6:00pm
Ages 4-7
FREE!