Welcome to Ogden Kansas the "City with Pride" a small close-knit community nestled in between Manhattan and Fort Riley Kansas with a population of approximately 2,000 people. Ogden is a growing community and offers a great lifestyle for young and old, single and married, families with children and without.

Community Center Calendar
Every Thursday at the OCC
Grades 6-12th
6:00-8:00pm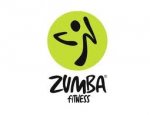 Heart On A Mission
Aerobics/ Weight Training Class
Kid Friendly
Monday- Wednesday-Friday
9:00-10:00am
FREE
*Bring a set of 10lb (or under) weights

Zumba
Monday-Wednesday-Friday
6:15-7:15pm
Each class $3 each

Zumba Kids-
Mondays and Fridays
5:30-6:00pm
Ages 4-7
FREE!